Revolutionising Virtual Assistant Productivity
Effortlessly manage multiple clients and ensure accurate billing with Kirmada's unique workspaces and precise time tracking.
Say goodbye to the complications of client management and hello to streamlined efficiency, all designed to save you valuable time.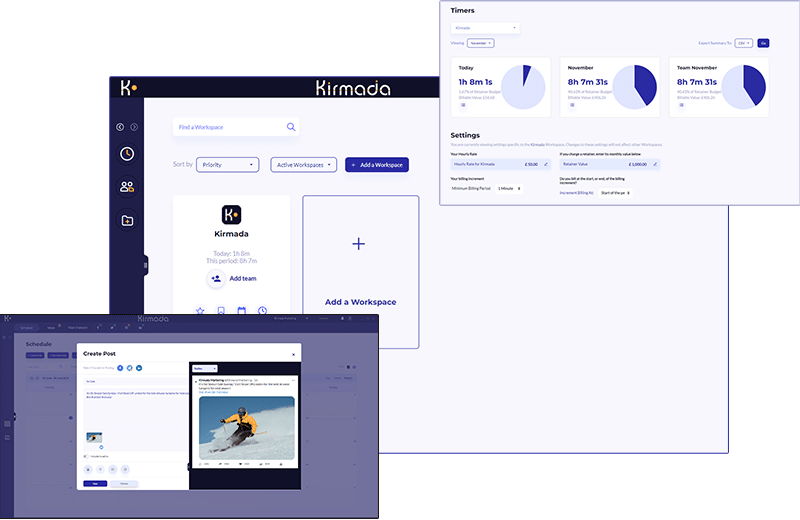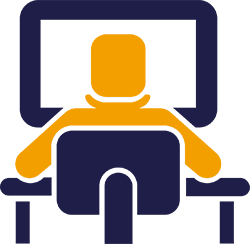 Create Client Workspaces
Organise your work into Workspaces to instantly boost your productivity. Workspaces keep everything you need for a single client in one organised space and boosts your focus, teamworking and even your billing.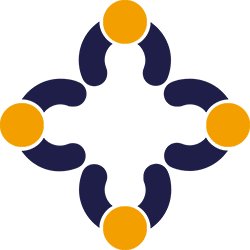 Collaborate in Teams
Next level collaboration lets you share Workspaces, files, notes, tasks, ideas, social media calendars – and even timesheets!

Track Your Time
Ever feel like you don't bill your time properly? Kirmada's automatic timesheets make keep your timesheets accurate without effort. See exactly what you and your team should be billing and whether your clients are profitable.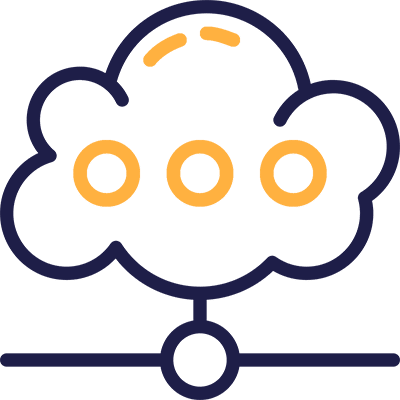 Manage Your Resources
Everything you need is always at your fingertips. Keep all the files and resources for your client or project inside its Workspace and you'll never have to go hunting for files again.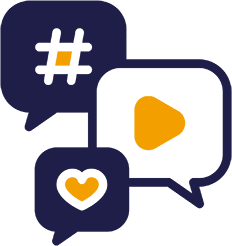 Social Media Scheduling
Schedule all your social media posts in advance for you and your clients and amaze everyone with how easily you handle social. They don't need to know you use a secret weapon!
Kirmada's a lifesaver! I'm absolutely loving it!
Claudia, CDG Virtual Assistants
VAs are going to love this!
Laura Bradley, The Officials VA Community Hub
This will make everything so much easier!
Oh wow. This is amazing!
Caroline Gowing, Pink Spaghetti VA Agency