It's the Browser that Works the Way You Do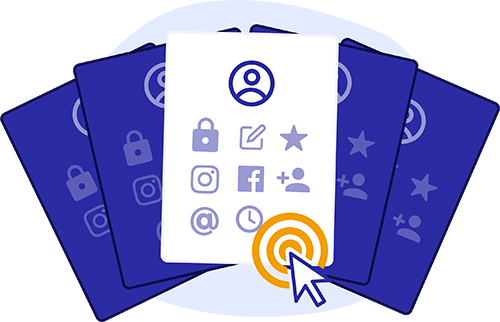 Workspaces
Kirmada's Workspaces makes your daily work easier.
Everything you need for a client or project is held in its own Workspace, so you can move between clients in a click.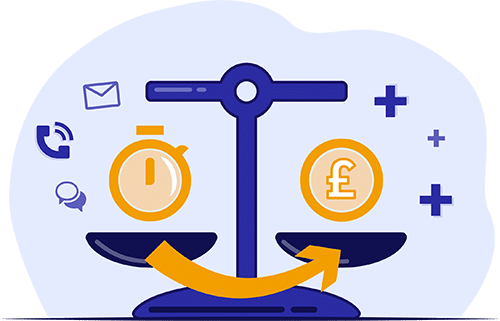 Clever Timesheets
Billing just became 100% accurate thanks to Kirmada's automatic timesheets.
You don't have to remeber to click start or stop – every minute is recorded for you, making you in control and more profitable.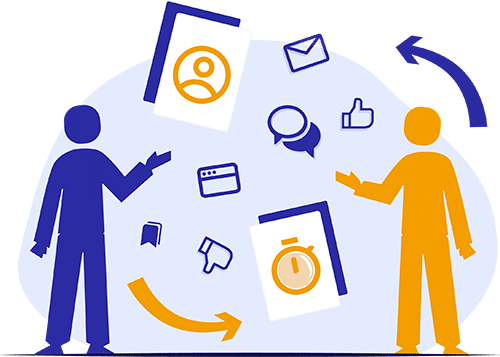 Share Everything!
Work with colleagues and othe freelancers seamlessley by sending them entire Workspaces. Everything they need, from files to social media, appears on their desktop instantly.
What is Kirmada?
Watch the video below to see how Kirmada is designed to work wonders in your business!
Want to Know More? Book a Demo!
Book an online demo and one of our friendly staff will show you around Kirmada and answer all your questions.
Try Kirmada Free for 3 Months
No risk. No credit card needed.
Try Kirmada for free for three months then choose one of the following subscription packages:

Approx. $25.33 USD plus sales tax*
Approx. $25.33 USD plus sales tax*
Approx. €23.25 EUR plus VAT*
Approx. $33.63 CAD plus sales tax*
Approx. $37.06 AUD plus sales tax*
Approx. $40.67 NZD plus sales tax*

Pay Yearly (20% discount)
Approx. $20.25 USD plus sales tax*
Approx. $20.25 USD plus sales tax*
Approx. €18.66 EUR plus VAT*
Approx. $26.89 CAD plus sales tax*
Approx. $29.63 AUD plus sales tax*
Approx. $32.51 NZD plus sales tax*

If you're a registered charity or require 20+ licences, contact us to discuss custom pricing.
Kirmada's Workspaces are like having a different computer for every client. One click and everything you need right now appears – instantly.
Getting work done has never been easier.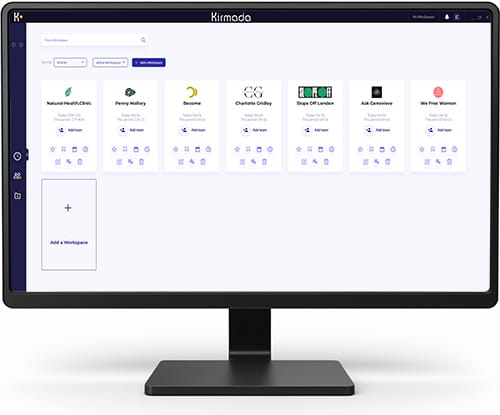 Catch Every Second
Do you ever realise you've forgotten to bill a client for those unscheduled last-minute things they asked for?
Not anymore. Kirmada users make up to 20% more profit because every second is counted automatically.
Automatic timesheets are effortless, profitable and help you sleep better at night!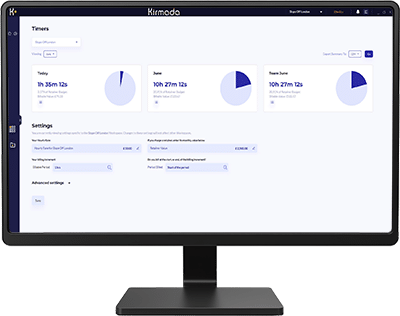 Makes the Dream Work!
Do you ever need to invite others to work on your projects? Whether its creatives or clients, Kirmada teams share Workspaces tabs, logged in websites, bookmarks and social media calendars with a single click.
And everything your team does gets added to your timesheet, so you always bill for everything due.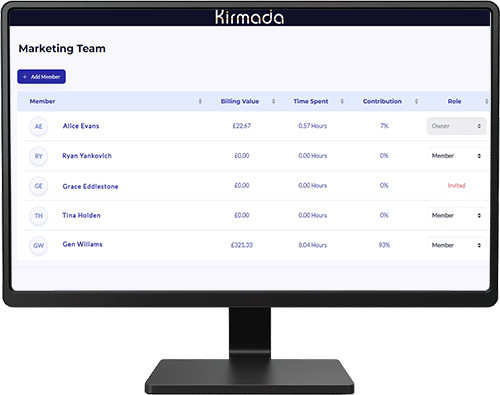 Automated and Baked In
Forget social media management tools that only let you connect to three or four social accounts.
With Kirmada there are no limits. Connect social for all your personal, business and client accounts.
Schedule all your posts days, weeks or months in advance. Kirmada's Social Queues keep your content consistent and engaging and the combined Inbox keeps all your DMs in one place.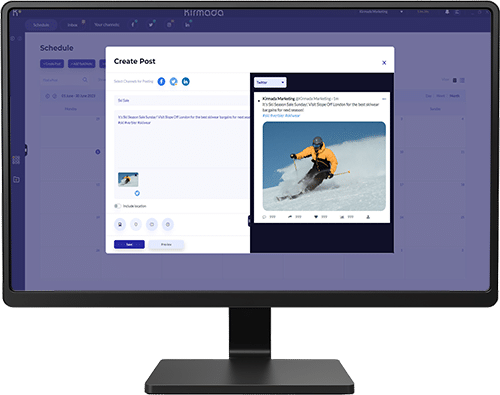 In Your Workspace
Right click to edit images directly from within your Workspace.
Effortlessly optimise images for any purpose without having to download them first.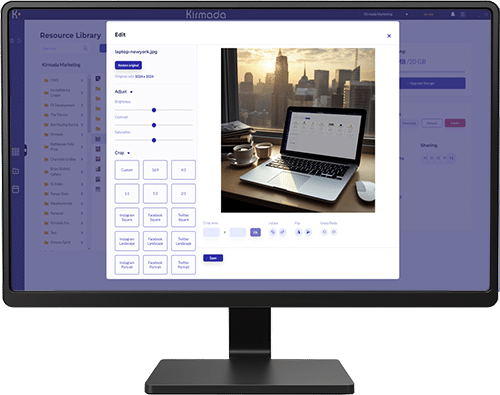 Keeps it all Together
Keep all your client's logos, graphics, and documents instantly to hand in your Workspace's cloud storage.
10Gb of upgradeable file storage accessible from anywhere, integrated into your social media and shareable with your team-mates.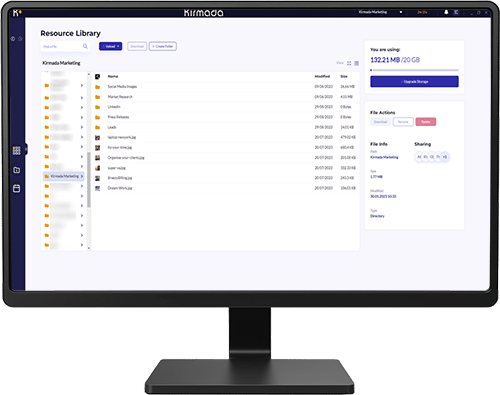 Questions?
See our quick FAQ below or chat with a real human by clicking the Chat icon on the bottom right.
Why should I pay for a web browser?
Paying for a web browser may seem counterintuitive when there are free options available, but normal web browsers weren't designed to be the focal piece of software for your business – and they're not up to the task.
Kirmada has been designed from the ground up to make you more focused, let you easily swap between client workloads, schedule your social media and work seamlessly with colleagues. And it stops you giving away profits in uncharged time.
There's more to Kirmada than just a web browser. It's the central hub of your business.
How much does Kirmada cost?
You pay nothing to try Kirmada for three months.
Then, if you choose to subscribe, you will pay just £19.95 GBP per month, or pay annually for the equivalent of £15.95 per month. 
How can Kirmada make me more profitable?
Kirmada's timesheets don't need any setting up and they don't need you to remember to start or stop them – they just work.
By keeping accurate records and not letting any time "leak" out of your business, Kirmada has been shown to capture up to 20% more billable time than competing timesheet products, making it a really easy way to level up your business.
What if I don't like it?
No problem. We don't ask for your credit card to try Kirmada so if you don't want to continue using it just let the trial period expire. 
You don't need to do anything, and you won't be charged.
Am I tied into a contract?
No. You can cancel your subscription at any time.
Your Kirmada account will stay active until the renewal date. You can continue to use it right up until it would have renewed, at which point your account will be closed.
Is Kirmada Secure?
Yes. Kirmada uses industry leading encryption to store passwords and we don't store your billing data, so you can rest easy knowing your data is as safe as it can be.
Our servers run on 100% green energy